Experts in technical plastic construction work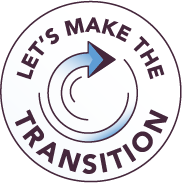 Replacing traditional
materials with plastics!
Together we make the world more sustainable.
The best tailored technical plastic solutions
Kemeling Kunststoffen develops, produces and supplies technical plastic tanks, collection containers, wells, boxes, cabinets, dosing, water treatment and a variety of innovations.
What began in 1976 with the capturing, storing and disposing of both liquid and solid substances, has grown into a leading organization with a variety of technical plastic innovations. Due to our many years of experience in various industries, we offer not only our standard product assortment, but also tailored technical plastic solutions.
Kemeling Kunststoffen is not a standard supplier, but a partner for our clients. We like to use our knowledge, insight and experience of technical plastics for the optimal result for the end user.
WHY kemeling?
Specialistic experience since 1976
Expert in customized technical plastic products
High quality standard: KIWA, ISO and Vlarem certified
Independent technical plastic tank builder
Your partner for an optimal end product